Join 1,589 other subscribers
Love me or hate me, Im here to defend Spiritual Truth and our Freedom given us by God. Such is the mission of my ministry. Love us or hate us, you cannot beat us. God is on our side. Join us. spiritualmessiahministries@gmail.com SpiritualMessiahMinistries.org
Donate
To donate to Spiritual Messiah Ministries / Rev. Dr. Red Ministries, click the Donate button below. All donations are made securely via PayPal. You may donate using your PayPal account or a Credit/Debit card.

If you prefer to make donations via Postal Mail Click Here for details.
You may also donate a monthly donation of $5 by clicking the button below
(Monthly Donation option requires you to setup a PayPal account if you don't already have one. PayPal processes all payments and keeps your info secure.):


This is a recurring, monthly donation of $5
You may also check out the 'SMM/RDRM Donation Shop' where you receive an item of choice for the listed donation amount for the item. You may view the shop by Clicking Here
Thank you. God Bless.
Personal Fund
I may be losing my home soon. I currently rent, and the landlord is selling the property. My rent will cover insurance, mortgage, etc. But I don't have enough funds for a down payment. Please help me save my home. Any amount you could donate would be greatly appreciated.
You can donate with your PayPal account OR Credit or Debit Card.
I'm also accepting donations through Venmo, and Cash App - send donations to $RedConrad.
Thank You. God Bless.
ReverendDrRed.com Family Sites
Advertisements
Looking for great eBooks to read? Checkout Smashwords.com. They have great eBooks in every genre. You can find many for free or really low prices. As long as you're not reading on a Kindle, I recommend Smashwords.com over Amazon.
(Kindle is not supported on Smashwords at the choice of Amazon and Amazons eBook file requirements)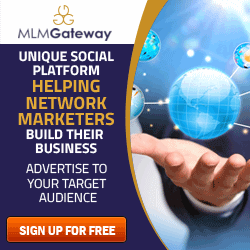 For our Legal Disclaimer and Privacy Policy Click Here
Join me on Pinterest
I'm just getting started. Come join me and let's pin the faith together.